See how Richmond Hill is leading by example in mobility and accessibility.
No ordinary park, Crosby Park is designed for inclusive recreation, where everyone from the able-bodied and physically challenged to those with sensory and cognitive impairments, and even seniors, can enjoy the simple pleasures of outdoor recreation. City of Richmond Hill website.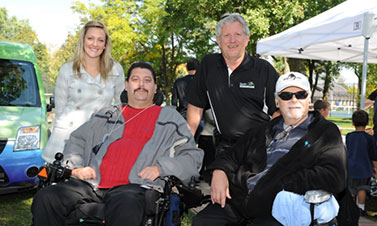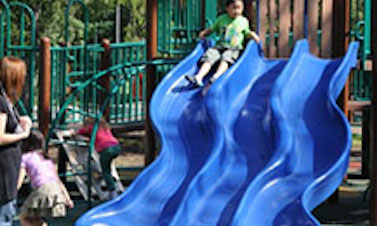 Leading Other Municipalities to Adopt Our Accessible Parking By-Law
RH Mobility has actively been encouraging other Municipalities to adopt the Parking By-Law that the City of Richmond Hill has, which allows RH Mobility to help make the City of Richmond Hill more accessible and by helping disabled residents of Richmond Hill improve their quality of life.

Please help create awareness about this great initiative and present it to your own Town Councils. For more information regarding the By-Law, please contact us at 289-695-5625 or richmondhillmobility@gmail.com.
Tricks And Treats For Children With Disabilities
RH Mobility is a proud supporter of the Children's Treatment Network (CTN) Annual Inclusive Halloween event. The event provides a fun, safe and inclusive environment for children with disabilities to trick or treat!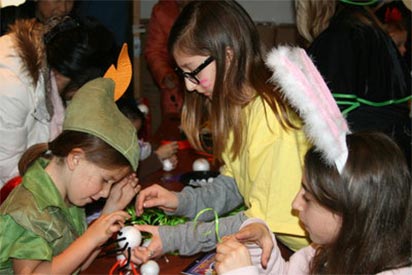 John Weir Memorial Accessibility Award
This award is made in honor of the late John Weir.  A longtime resident of Richmond Hill who suffered from paralysis caused by a spinal cord injury.  John was a pioneer in overcoming physical and institutional barriers for those with physical disabilities.
The John Weir Memorial Accessibility Award is awarded to the individual that exemplifies the spirit of John Weir who either by example or advocacy, helps make the City of Richmond Hill more accessible for people with both physical and non-physical disabilities. In 2021 the award was presented to  Vito Spatafora.
I just wanted to take a moment to say thank you for your support of our event this week. To partner with the Richmond Hill Mobility Accessibility Foundation and present such a valuable award in honour of John Weir really helps strengthen the event and reinforces the important message of honouring the great work done by the volunteers in our community. From the award background, to the descriptions, photos and video collected from Vito was exactly what we were looking for and I hope you enjoyed the video. Thanks again and looking forward to the next ceremony in 2023.